VENTUS evo
For the monitoring of medical gases
The Greggersen Ventus series was developed for the monitoring of medical gases and the isolation of individual stations and areas.
Area monitoring is one of the most important components for the medical gas supply system, in order to be able to guarantee optimal patient care. The VENTUS evo represents the next generation of our Ventus product family and not only stands for the evolution of this product line with its name but also with its features.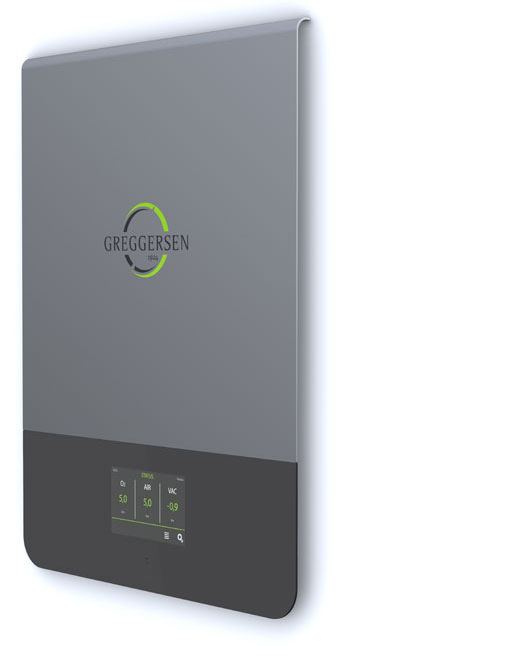 Design
The upper panel enables quick access to the valve units of the individual supply lines. The VENTUS evo is made entirely of high-quality powder-coated metal, which makes it robust, durable and timelessly beautiful.
Its slim and clean design fits perfectly into any environment, without becoming invisible.
Electronics
The area monitor, integrated in the lower panel, continuously monitors the pressure values of the medical gas supply network.
The clean interface of the touchscreen enables the staff to always have the current pressure values in view.
An optical and acoustic alarm shows the exact deviation from the normal state in the affected supply line.
In this way, the staff can react quickly and precisely at any time.
---
Features
In its standard version, the VENTUS evo is equipped with the following features: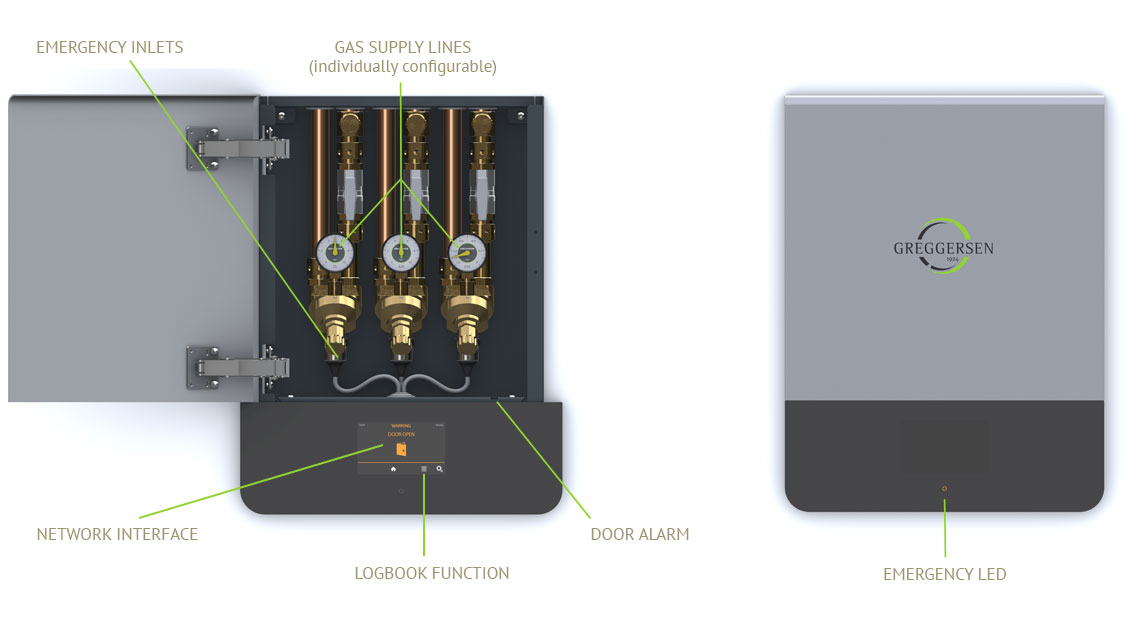 ---
Further options for the VENTUS evo
Ambient-Alarm
Optionally, we also offer our Ambient-Alarm for the VENTUS evo. In addition to the display and the acoustic signal, the alarm message is also shown via an ambient light on the Ventus.
This feature is especially advantageous at night, since the source of potential system failure can be located quickly and the alarm can be remedied.
Front and mounting Module
An alternative to the standard front is also available. To keep an eye on the pressure gauges and valve positions, the upper panel features a window and a lock with emergency release function. We also offer a surface mounting Module for our VENTUS evo.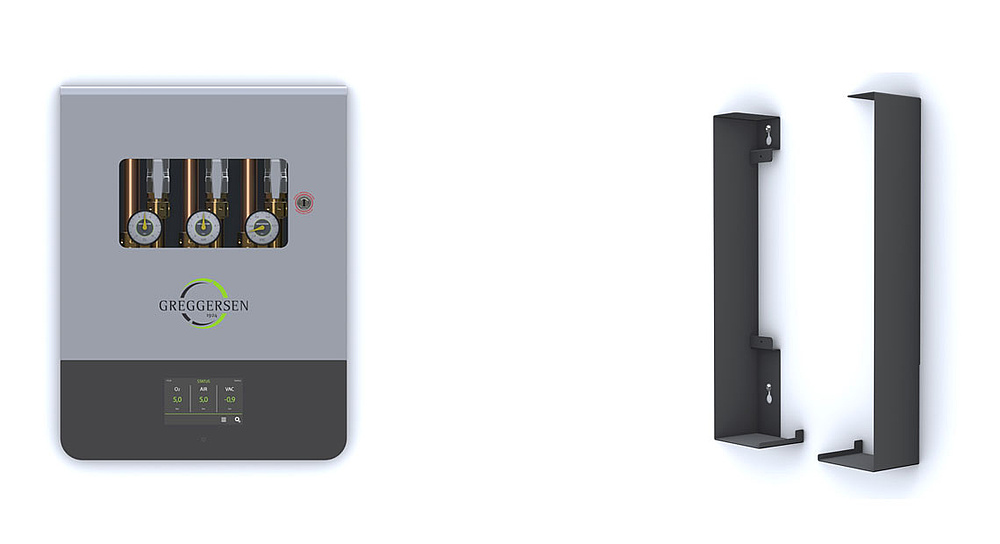 The VENTUS evo will be available soon.